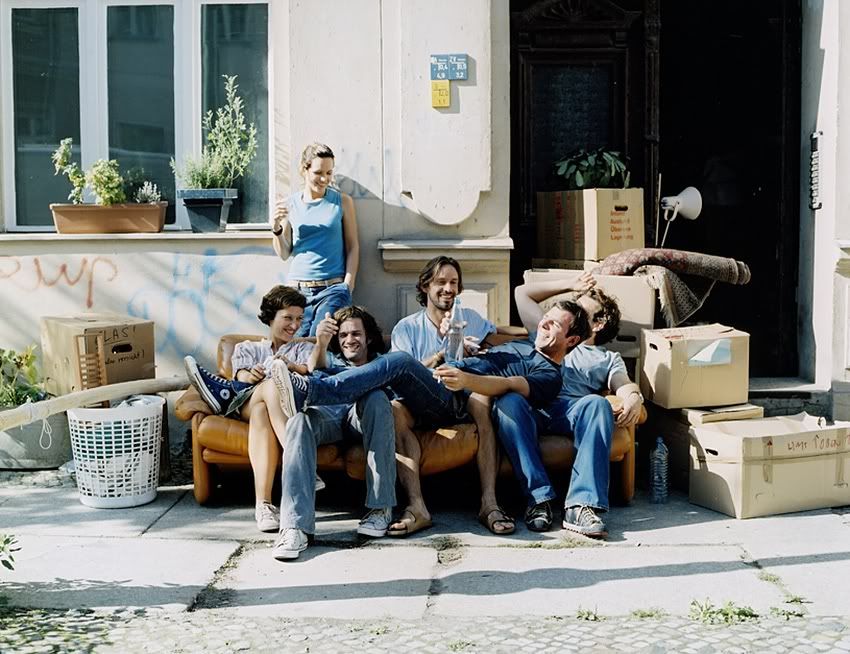 Photo: Fergus Padel
I'm all settled in. Apart from the fact my room has the most vomit inducing pink frilly curtains I have ever seen, I'm pretty happy. Moving in has been fun, we went on a sheets mission yesterday, who would have thought choosing a sheets/blanket/pillow colour scheme could be so demanding? I have decided to just pretend the pink curtains don't exist...or clash with my chosen brown and beige bedding. Screw you, curtains. Our clothes line is on the roof of our building, I can't be bothered walking up there so at the moment everything in the apartment is being used to dry my clothing.

We moved in yesterday and the landlady was there, with her husband and her mother. It was a flurry of double cheek kisses, with the six of us in rotation. They didn't speak a word of English, luckily my flatmates speak Spanish, I felt like one of those toy dogs that sit in the back of cars nodding their head repetitively. Nod and smile, right? I was the only one who hadn't already seen the flat so the landlady's mother insisted on draging me around, trying to speak to me in French, while showing me how to use these amazing machines called 'Microwaves'. She instructed us that we needn't worry that the oven doesn't work, since microwaves work just as well. So, microwaved muffins, pizza and pot roast coming up. She was quite concerned when I exclaimed with surprise 'Oh!!! no es para los gatos?' when she explained what a washing machine is for. Being a smartarse never pays off -she thought I was serious and proceeded to show me how to turn every single tap on.

Now we are heading out to suss out our area. Systematic sampling of every bar within a one kilometre radius. Life is tough.