Yes it's me, again. I am happy. I am in Edinburgh. I need to pee but don't want to leave my laptop. I changed my flight, no longer going to Asturias, still going to Spain though.
On a personal note, as personal as it will get on here: boys are fucking annoying.
I am working on the whole 'indifferent' attitude. Do you guys think that in every relationship one person is more powerful than the other? Any kind of relationship: family, friends, lovers...one person always has the upper hand and the other person either doesn't realise this, or has just accepted it. Just a thought from someone who is always aware when she doesn't have the upper hand and indifferent when she does.
I saw a traditional Scottish folk music group last night with some girls from the hostel, it was very small and intimate and we were the youngest there; during the chorus the men in the crowd would start singing along, and everyone was tapping to the beat of the jigs. Perfection.
Alright, I am starving and am going to venture out of the hostel to find some food. It's my last day in Edinburgh, I might go to Arthur's Seat one last time.
Oh, and to those of you who asked for postcards...they're on the way!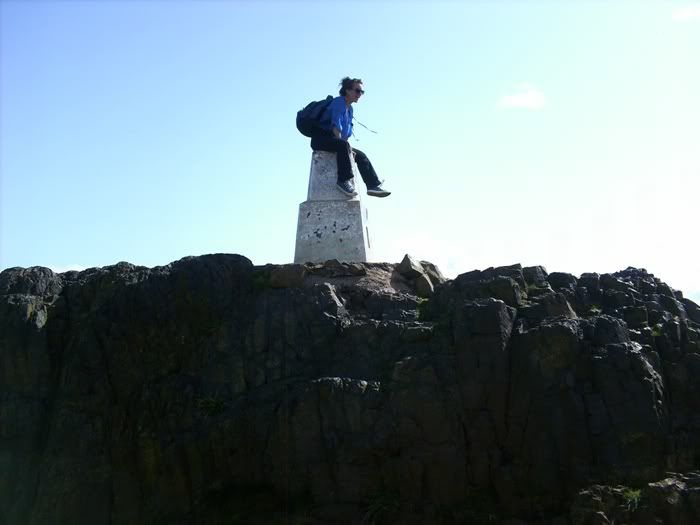 On top of Arthur's seat.