Okay I have fine-tuned my Christmas holiday route and here is it in all its glory:
Day one:
train to Madrid and overnight train to Paris.
Day two/three:
Paris
Day four:
Paris to Brussels
Day five:
Brussels
Day six:
Brussels to Bruges
Day seven/eight:
Bruges
Day nine:
Bruges to Amsterdam
Day ten/eleven/twelve:
Amsterdam
Day thirteen:
fly to Madrid
Hells yeah! If you have been to any of these places and want to offer some advice about things to do/see...even if you haven't been there but would like me to go somewhere/do something and then blog about it...you can suggest it. I'm not sure how I feel about going to Paris, I was 18 the last time I was there and I had such a perfect week - the best company, weather and overall luck. I don't want to taint my memory of the city if it's not as pefect this time around. It will be very cold though and hopefully not very touristy at that time of year. Maybe I will even spot some of these glam Frenchies I see on style blogs. Very excited about Bruges (which I didn't know existed before
In Bruges
, I'm ashamed to admit) and staying in a houseboat in Amsterdam with my oldest friend; she's my oldest friend in terms of how long we've known eachother, rather than her personal age of course, is there a clearer way of saying 'oldest friend'? 'childhood friend'?
Now I'm going to plan my Easter holidays....shit, I just missed my chance to get in the shower. Better go run the hot tap and flush the toilet a few times until my flatmate gives up....kidding...coughcough.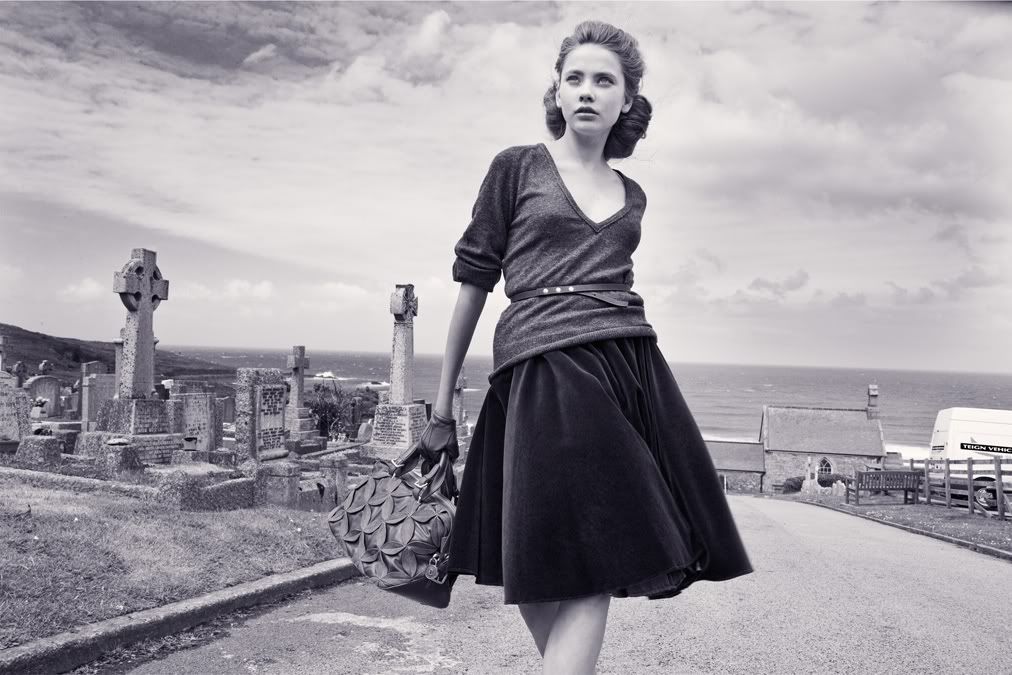 Photo: Anna Rosa Krau