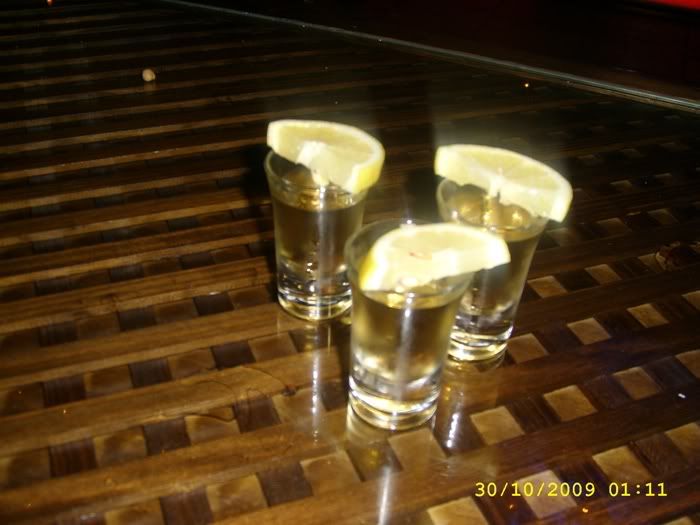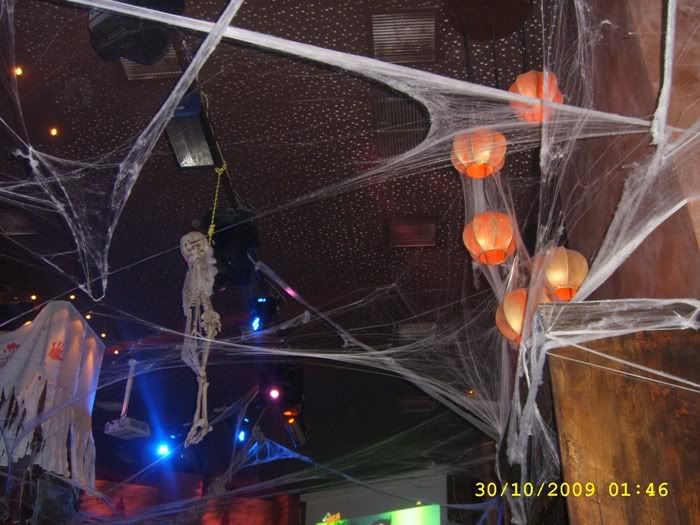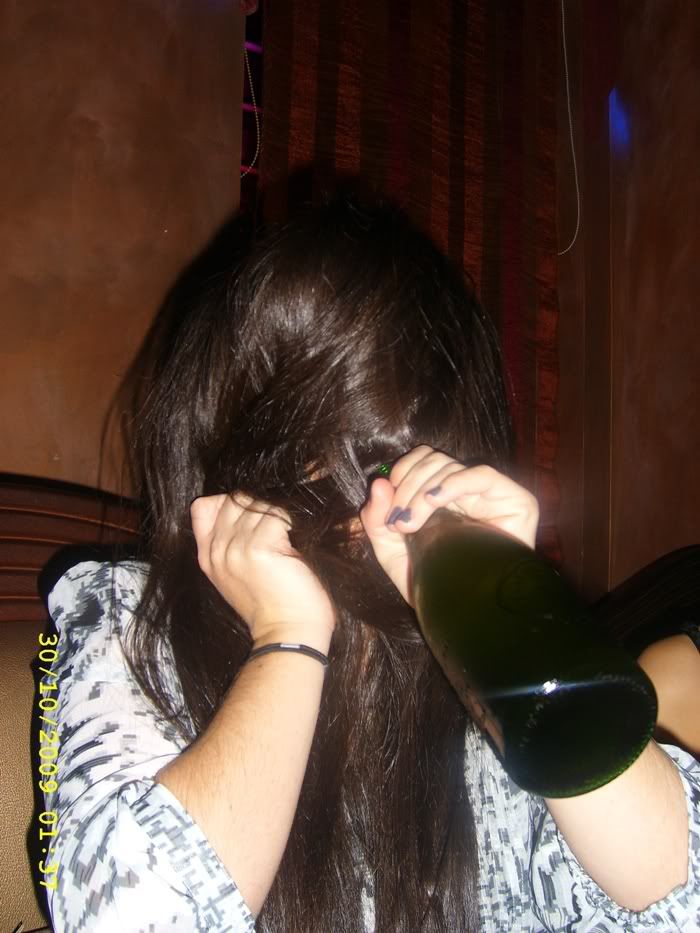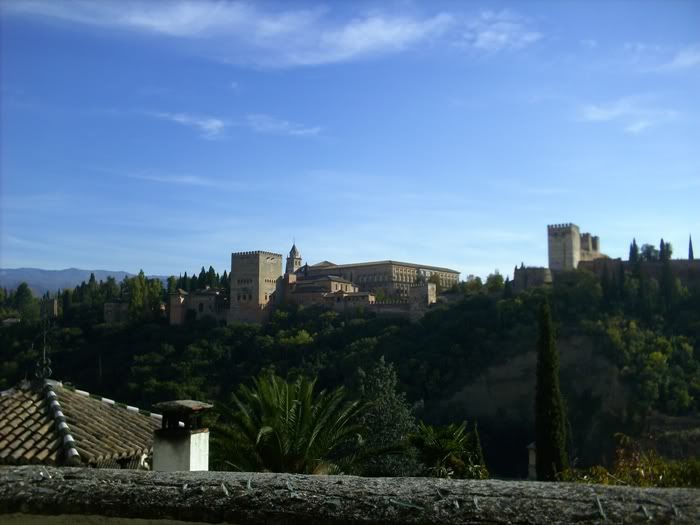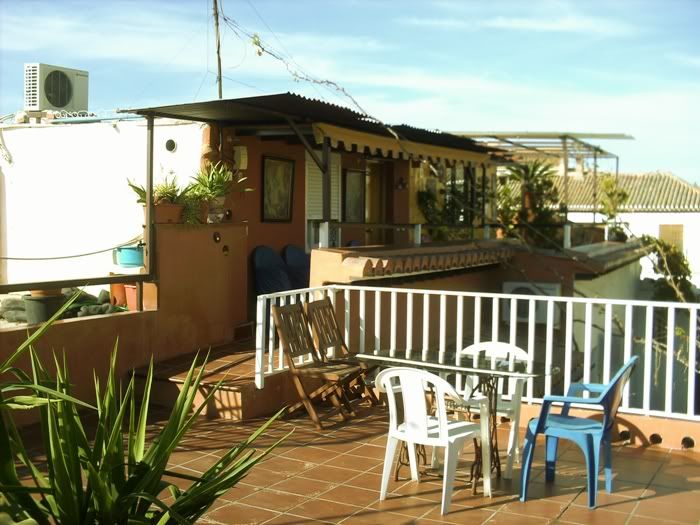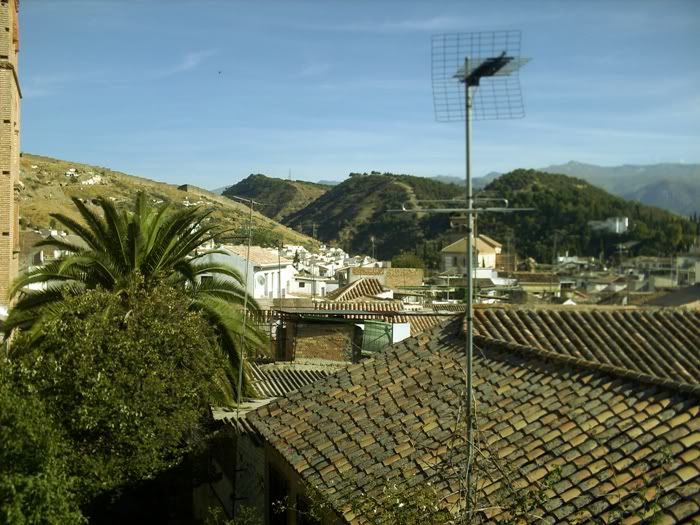 On Friday morning I got home at 4am from Thursday night. On Saturday morning I got home at 5am from Friday night - three hours later I got up and packed to spend Saturday night in Granada. Never, ever, pack whilst drunk.
My camera has decided to screw with me in revenge for the many times I have dropped it whilst drunk. It is now set to landscape/no flash mode and therefore won't work at night; possibly trying to give me hint - less drinking. Therefore I have been put incharge of my flatmate's camera; she doesn't know how mine died.
Spanish Halloween is great, nobody dresses up as 'slut'.
I was a little 'girly girly' for awhile, but I have been cured.
Trying to get the spaces between my photos to be the same is really, bloody frustrating, and now these bullet points are messing with me.